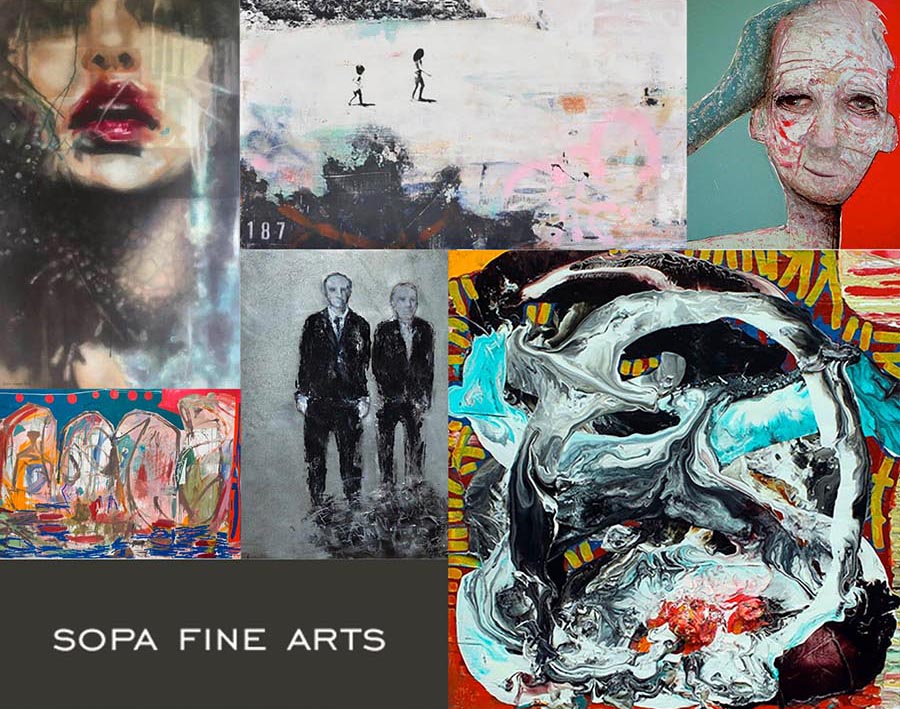 Sopa Salon
from July 28 to August 9
For over 20 years, Sopa Fine Arts has the honour and privilege of stewarding great works of art with our clients in British Columbia and beyond.
Sopa Fine Arts now presents a unique "salon style" display of the contemporary arts by over a dozen artists from around the world.
Discover paintings by recognized and emergine artists at our inaugural annual event from July 28 to August 9.