Kelowna Art
Since 2003, SOPA Fine Arts has been dedicated to promoting contemporary art from Canadian and international artists.
Exhibiting thought-provoking painting, sculpture and mixed-media work, Sopa offers a rotating program of solo and group exhibitions. With over 4000 sq. ft. of exhibition space, our monthly exhibits provide a diverse and ever changing environment to foster long term relationships and art awareness. We provide professional consulting for collection building and work carefully with clients to integrate quality artwork into their residential and corporate environments. Located in the bustling South Pandosy shopping district, the spacious gallery is a rare treat for contemporary art lovers.
Gallery Manager
Louis Elmer
My name is Louis Elmer, SOPA Fine Arts newest Gallerist as of June 2022. Being exposed to a diverse plethora of art throughout my life, I have gained a strong passion for many different mediums and styles present in the field of Art.
This strong passion was carefully guided and honed by SOPA's founder; Deborah Boileau,who always championed works able to transcend norms, and establish new boundaries.
My goal is to exhibit and promote the works of talented artists both domestically in Canada, and elsewhere internationally, with a strong emphasis on Contemporary and Abstract work.
I also strongly believe in being informed on the future of art, and am always excited to see where current trajectories will lead to.
I strongly believe in the endless possibilities of Art, and what it can do for life, creativity, and the human spirit. I hope to see you soon at our Gallery, so you may push your boundaries, and discover something new with us.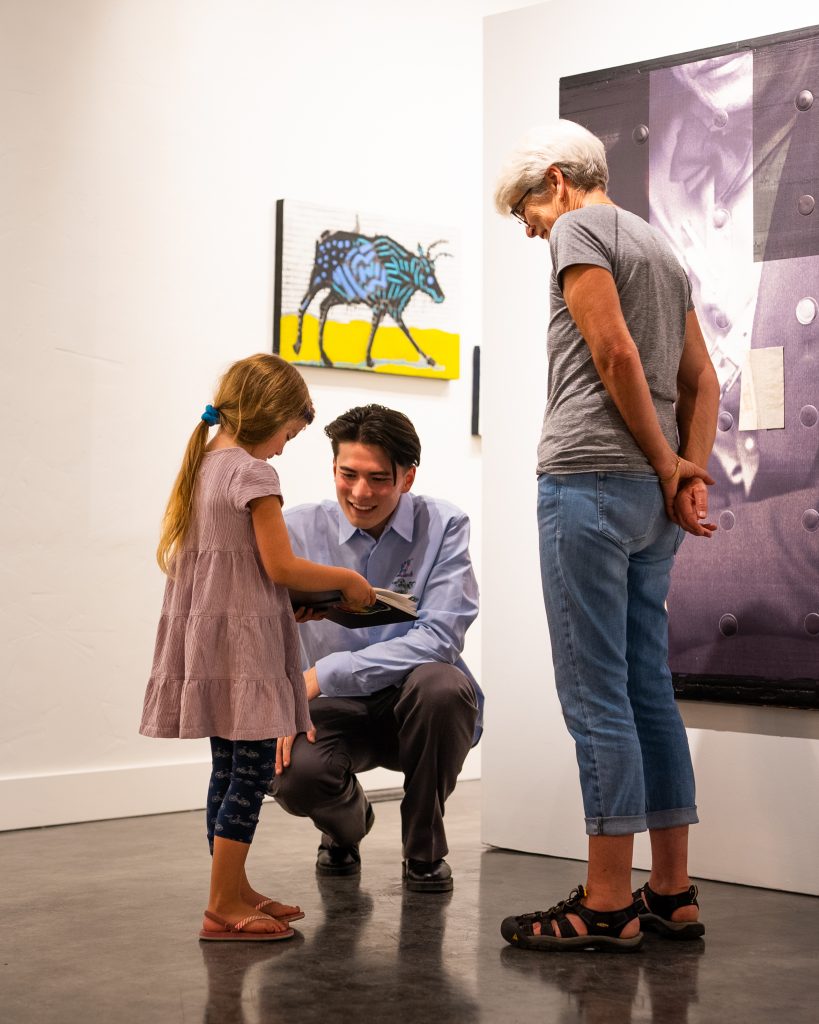 Gallery Associate
Colby Elmer
Colby Elmer has been a member at SOPA Fine Arts since June of 2022. From an early age, Colby was always encouraged to explore as many forms of art as possible. This included, but was not limited to: car magazines, music cassettes, and vibrant comic books. Since then, Colby has explored numerous mediums of art, with abstract being his favorite, as every viewer gets to uniquely interpret each piece. SOPA Fine Arts has allowed him to fully embody the art he loves, and he is so grateful to share his passion for art with everyone. He looks forward to showing Art Enthusiast and Art Collectors the SOPA Fine Arts experience.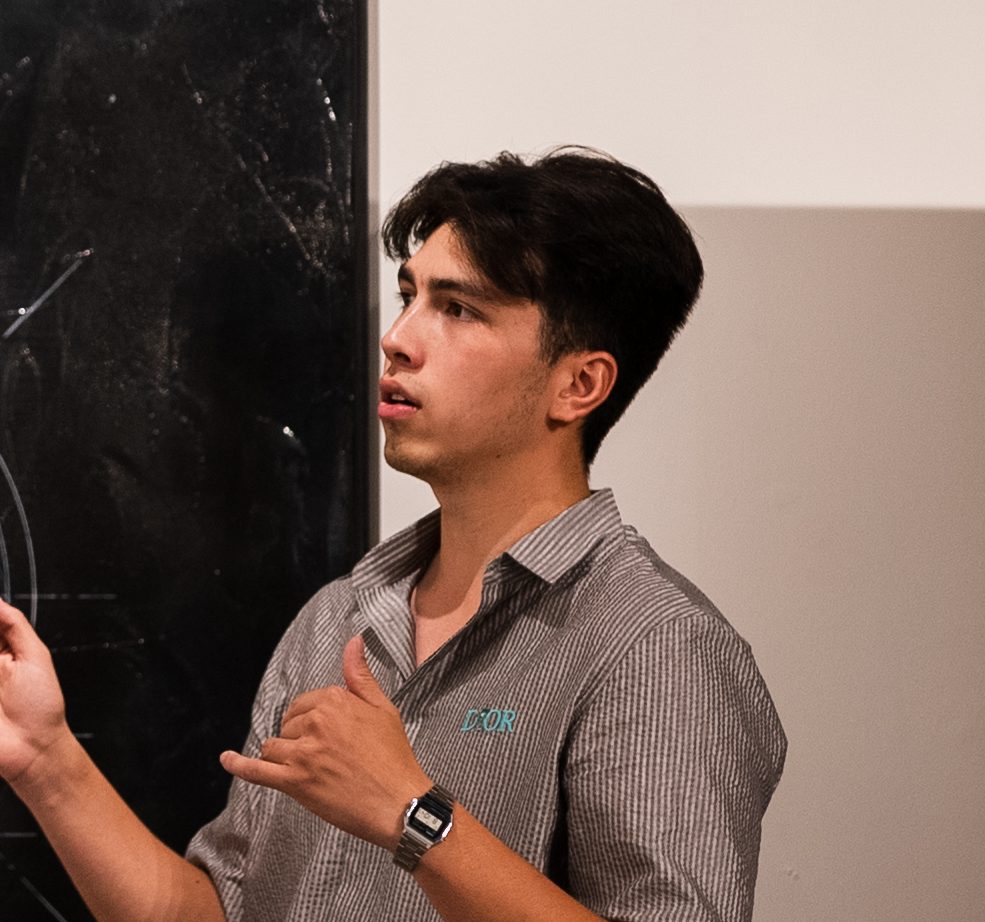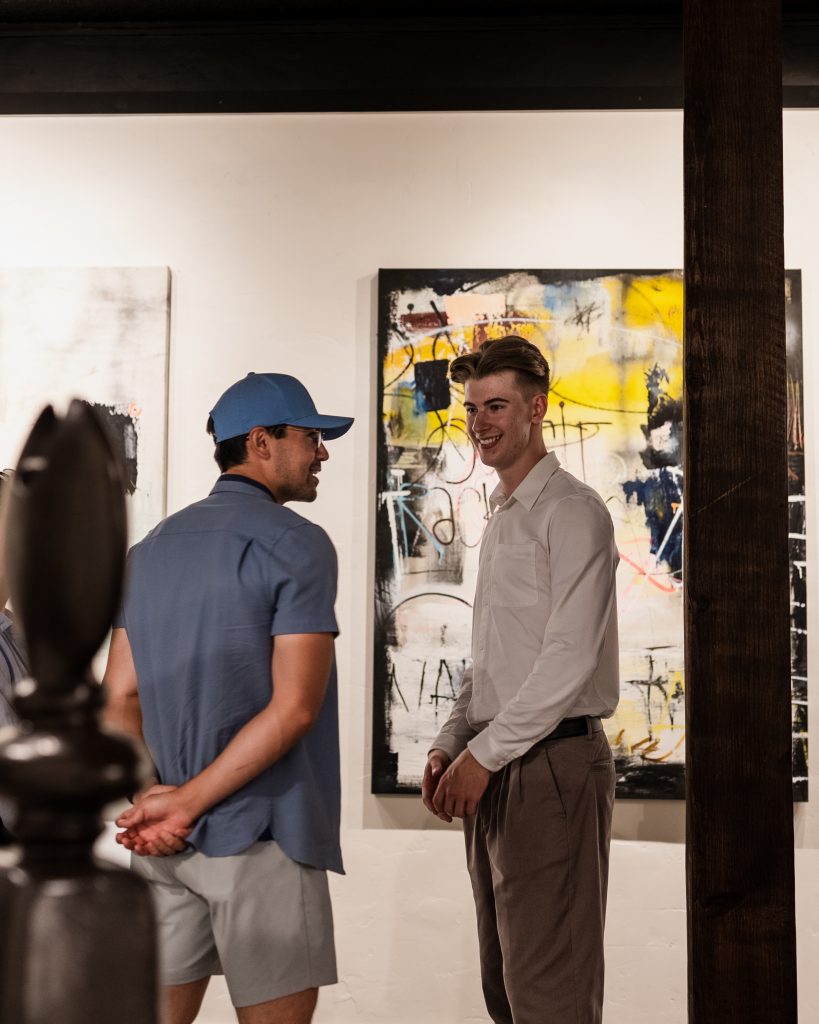 Gallery Associate
Zev Demman
My name is Zev Demman, I have been allied to SOPA since its acquisition in June of 2022. 
I have always had a creative mind. I started painting at 18 months and fostered this creativity all throughout my childhood in a variety of manors. I was always building and designing, a favorite of mine were legos, never building by the instructions always feeding off of creative intuition. I was always very tactile and had a need to explore texture. I always appreciated learning the way things work  from a fundamental standpoint and understanding how to put things together. With my role at SOPA I have the ability to think creatively and be inspired by my colleagues, our artists, and SOPA's clients alike. Transitioning into a role of teaching and facilitating a welcoming discovery of art through SOPA's visions. 
Senior Gallery Associate
JACQUELINE BENEDETTO
Jacqueline developed a love for art early on in life. Becoming captivated by the works of the influential greats such as Warhol, Picasso, and Monet later led to the personal development and study of design and photography. Jacqueline has photographed for luxury brands, artists, and designers throughout the West Coast and internationally. 2021-2022 Jacqueline was the curator at Peace Gallery North. Passionate about art and human connection, she has contributed to providing platforms to artists, and developed media to effectively market and promote events, organizations, and individuals.